Thanks to the European Regional Development Fund, the Operational Programme BUSINESS AND INNOVATION FOR COMPETITIVENESS, we opened the BRUSIVO TRAINING CENTRE in September 2017.
This is a state-of-the-art test centre where clients can, with the help of our experienced application technicians, test the effectiveness of all the products we offer.
For testing the quality of materials and selecting the optimum products according to the customer's needs, the centre is equipped with the latest technology.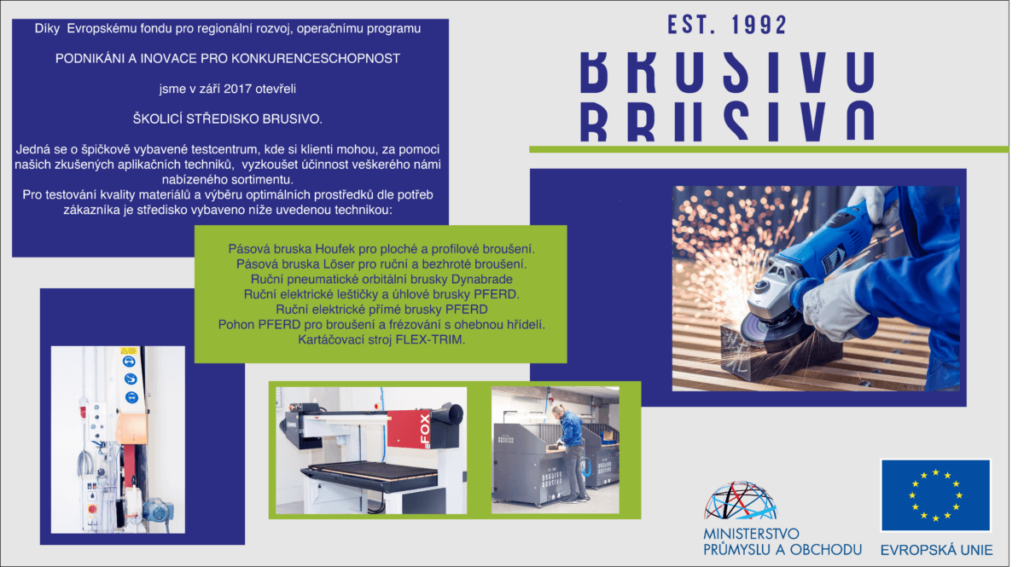 Photovoltaic power station brusivo
The company BRUSIVO spol. s.r.o. is implementing a 120 kWp Photovoltaic power station project (CZ.31.3.0/0.0/0.0/22_001/0000054), the aim of this implementation is to reduce dependence on external sources. This is co-financed by the European Union.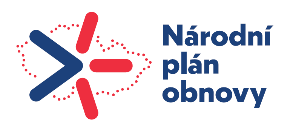 | | |
| --- | --- |
| Photovoltaic power station | parameters |
|  – Type of power station | Clasic FVE |
|  – Power | 120 kWp |
|  – Output voltage | 400 V / 50 Hz / 3 phase |
|  – Source type | FVE with licence |
|  – Total area of panels | 576 m2 |
|  – Number of photovoltaic panels | 300 |
| | |
| Energy model | |
|  – Annual energy produced | 104678 kWh |
|  – Annual CO2 savings | 122,47 tons |
| | |
| Location | |
|  – Located at | Rokycany |